____________
Portland Ornaments by Betty Gimarelli
______________
2019 Medical Legal Conference
March 7-9, 2019
Become an Exhibtior or Sponsor for the 2019 Conference
Exhibitors & Sponsors
Packet

Many of the 2018 presentations were recorded on DVDs - click here for the order form


Conference Program 2018


_____________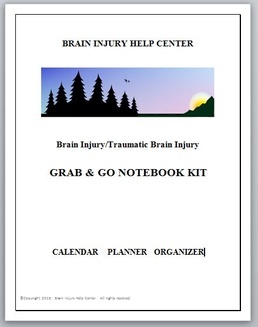 Click on picture for more information or to order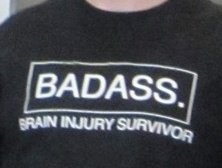 If you any questions contact BIAOR at:
PO Box 549
Molalla OR 97038

800-544-5243

Fax: 503-961-8730
biaor@biaoregon.org
have YOU HAD a brain injury?
Call 1-800-544-5243 or Email
Brain Injury Help Center, EDUCATion and Resource Facilitation: 503-961-5675

Free Assessment clinic this summer at PSU
Speech, Language and Cognitive Adult Assessment Clinic flyer
Rick Pape and Jeri Cohen talking about TBI on the Rick Dancer Show
Do your Amazon shopping at smile.amazon.com/ch/93-0900797 and Amazon donates to Brain Injury Association of Oregon, Inc.
Our Mission
The mission of the Brain Injury Alliance of Oregon is to create a better future through brain injury prevention, advocacy, education, research, and support.

March 7, 8, 9 2019

Pacifc Northwest Medical Legal Brain Injury Conference

Sign Up Online Now Conference Brochure 2019

2019 Conference Medical Legal Flyer

New Certification for Caregivers:

New ACBIS Certification Program –

Brain Injury Fundamentals Certification

Developed by experienced clinicians and rehabilitation professionals, Brain Injury Fundamentals is an all-new training and certificate program designed to address the unique needs and challenges of those who care for or encounter individuals with brain injury. This includes non-licensed direct care staff persons, facility staff, family members and friends, first responders, and others in the community. The mandatory training course covers essential topics such as: · Cognition · Guidelines for interacting and building rapport · Brain injury and behavior · Medical complications · Safe medication management · Families coping with brain injury More information


Governor's Task Force Report - 2016
Individuals with brain injury often experience a complex blend of physical, sensory, cognitive and/or psychological challenges that defy easy categorization, therefore precluding access to coordinated, culturally sensitive services and staff trained to serve their unique needs on an on-going basis. In children, the challenges can be even more complex, as the effects of TBI often emerge over time, when expectations for independence at school and home increase.

To further understand and recommend policy-based solutions to address these gaps, Governor John Kitzhaber signed an Executive Order in 2013 to convene the Governor's Task Force (GTF) on TBI with the purpose of gathering information to inform policy recommendations within and across state agencies and private sector entities (see Appendix A). The 14-member GTF was comprised of representatives from various stakeholder groups, including individuals with TBI, family members, medical professionals, advocacy groups, Brain Injury Alliance of Oregon, Disability Rights Oregon and state agency representatives from Oregon Departments of Addictions & Mental Health, Corrections, Education (ODE), Human Services (DHS), Veterans Affairs (ODVA), and the Oregon Health Authority (OHA). Individuals with specific expertise were also invited to contribute background information and policy recommendations (see Appendix B). Please see the final report. Governor's Task Force Report - 2016


To contact the Brain Injury Alliance of Oregon:

Call 1-800-544-5243 or Email biaor@biaoregon.org

Currently, more than 5.3 million children and adults in the U.S. live with a lifelong disability as a result of TBI and 6.4 million have a disability due to stroke. (Statistics courtesy of the Centers for Disease Control and the Heart Disease & Stroke Statistics 2010 Update At-A-Glance.). This translates into more than 156,655 Oregonians living with disability from acquired brain injury. Men are three times more likely to sustain a traumatic brain brain injury. That is about the population of Salem or all of Deschutes County.
Upcoming Events - 2018 -2019
"I have survived Brain Injury and I am medically stable … but what do I do now? WHO CAN HELP?" Saturday, November 17, 2018 1:30 PM to 4:00 PM. Providence Medical Center, Cancer Center Auditorium; 4805 N.E. Glisan, Portland, Oregon 97215 Flyer
17th Pacific NW Brain Injury Medical Legal Conference
OHSU Rural Health Forum - May 1, 2, 3 2019 Lincoln City
2018 Trainings

FREE TRAININGS and FREE CEUs through Oregon Care Partners!
Class topics include Challenging Behaviors, Medication Management, and ' Alzheimers and Dementia Care. Courses are funded by a grant from the state and are specifically designed for long term care professionals, Adult Foster Home Providers, family caregivers, and members of the public. www.OregonCarePartners.com or call (800) 930-6851.
"Standing Together to Prevent Falls"
Falls are the leading cause of injury hospitalizations and emergency room visits in Oregon, and the leading cause of death for those over the age of 65.
To reduce risk of falls, individuals are encouraged to:
- Exercise regularly - focus on leg strength, weight bearing exercises, and improving balance. Tai Chi programs are especially good.